Start typing to find out if you have unclaimed capital credits waiting for you!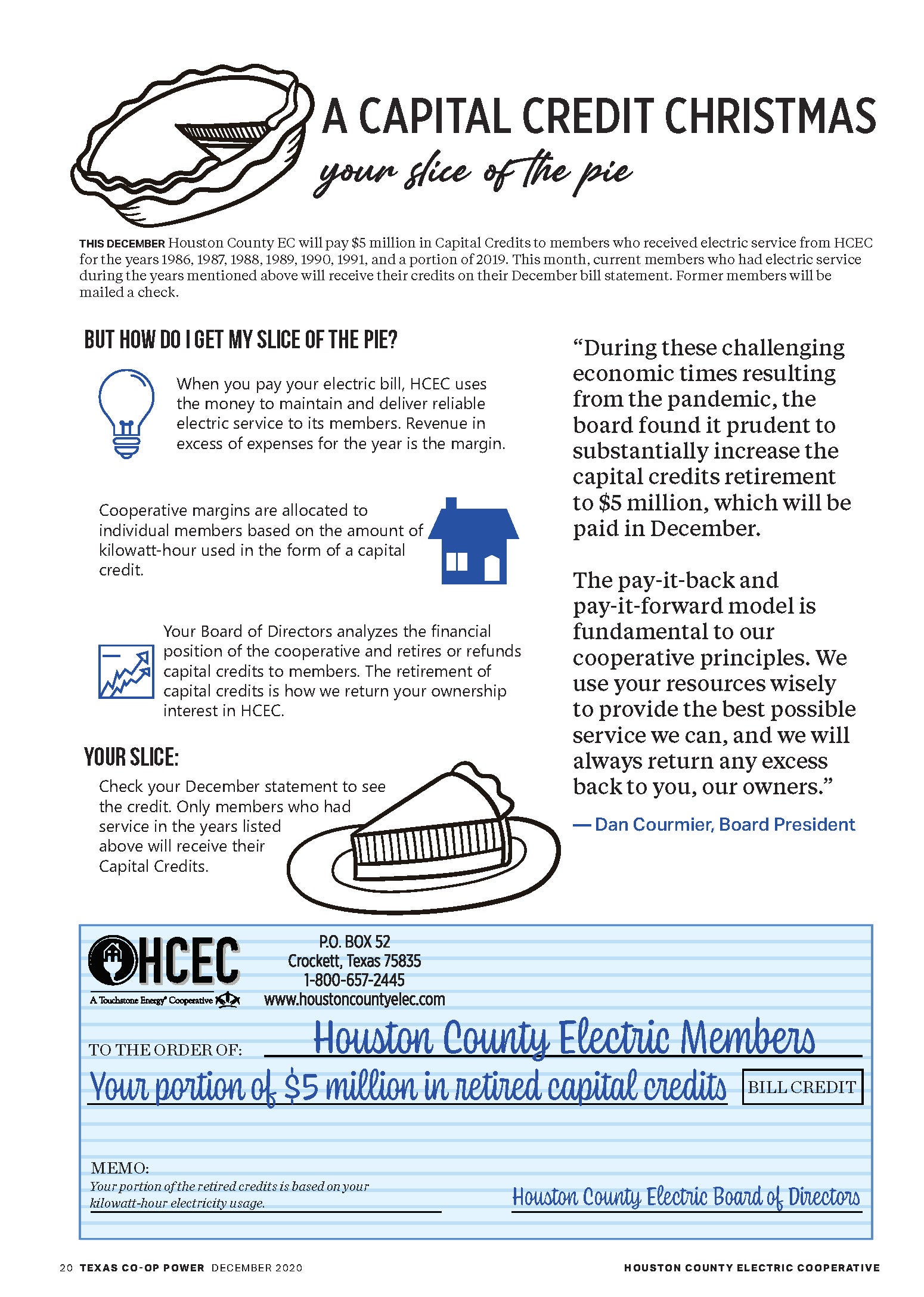 Capital Credit FAQs
A: Capital credits represent each member's investment into the cooperative. Because cooperatives do not earn profits in the sense that other businesses do, any margins or revenues remaining after all expenses have been paid are returned to the members in the form of capital credits. Your share is determined by your electric usage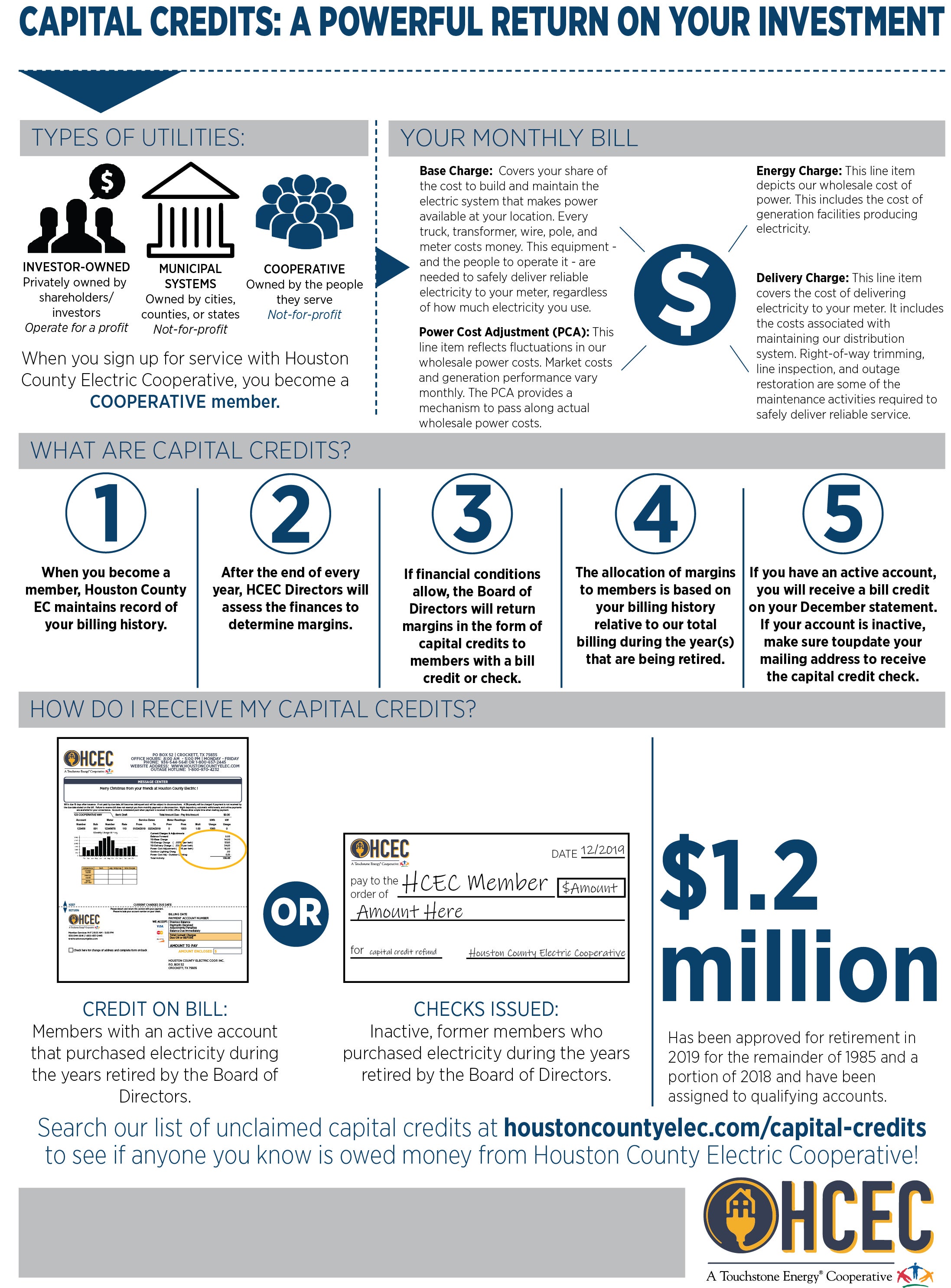 A: Electric utilities are capital intensive businesses requiring large investments in equipment. Like all businesses, Houston County Electric must maintain a balance between debt and equity to ensure financial stability. Capital credits are a significant source of equity and help to fund the growth and maintenance of the system.
A: The profits of Houston County Electric are allocated to our members every year. Allocation means the funds that you have invested into the cooperative are tracked, but not accessible in the form of cash. The actual distribution of funds, or retirement of capital credits, happens at the discretion of the board of directors.
At the end of each year, your board carefully assesses the financial condition of the cooperative, and determines what amount of capital credits to retire to our members. Capital credits may not be retired every year. If the board decides to retire capital credits, anyone who was a customer in the year that they elect to retire will receive some type of credit.
A: If you move out of our service territory, please keep us informed of your new address so we are sure to contact you regarding future capital credit refunds.
Click here to update your mailing address.
A: HCEC returned $1,200,000.00 in capital credits for the patronage in years: 1985 and 2019.
Click the link below to view abandoned or unclaimed properties in Texas: